---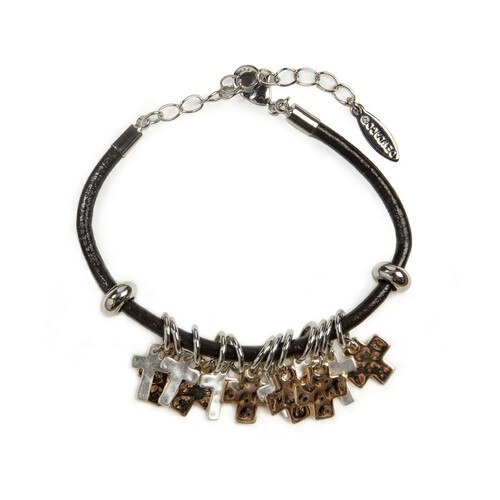 Cross Giving Bracelet
---
Cross Giving Bracelet
Gift Box Sentiment: We all need a little comfort now and then...a reminder to help us know that we are not alone in the world...there is someone thinking about us, ready with a hug, no matter what.
No matter what happens in your life, you have people supporting you, people who are in your corner, people cheering you on. You are beautiful and wonderfully made.
Inside Sentiment: The crosses on this bracelet represent moments you are being thought of, loved, and prayed for.
Materials: zinc alloy, leather, brass
Measures: 7-1/2"